The Montessori School of Milton's Casa Program is designed to provide your child with all of the skills needed to thrive. We focus on building a strong foundation for future learning, both academically and in respect to personal growth by providing your child with a supportive and encouraging environment for them to explore and learn in a way that suits their unique spirit.
The Montessori Casa Program is for children ages 3-6 years and is designed to instill a love of learning and prepare children for the educational journey they have ahead. We encourage our Casa Program students to work and interact in a manner that suits them and their learning style. We balance this freedom by providing the structure they need to build positive routines and develop the personal skills that will help them soar later in life.
Our Casa Program educators are kind, compassionate Montessori-certified teachers and assistants with abundant experience and a clear passion for child development. Our team is trained to help your child feel safe and secure as they explore the world around them. We work to support each student as an individual, recognizing that every child is different and thus requires differing support. Our flexible approach allows each child to progress at their natural pace, while ensuring that they gain the necessary social, personal, and academic skills.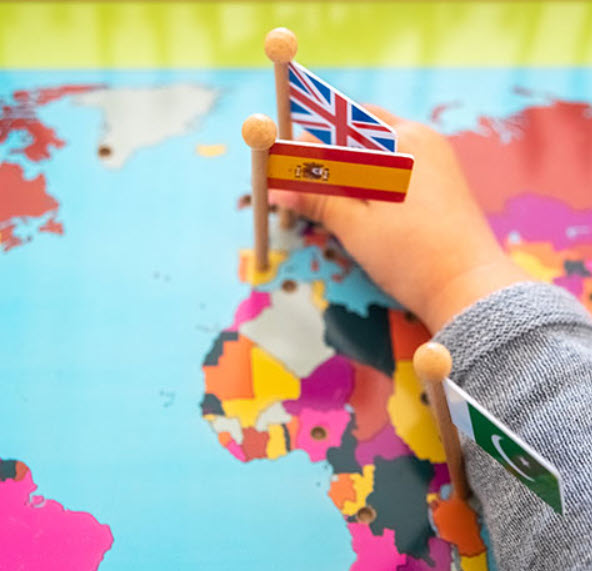 What Our Families
Have To Say
"The Teachers, Principals and staff at the Montessori School of Milton are outstanding! Our daughter will be entering her third year in the Casa program and it has been amazing to witness how much she has grown and learned since starting! The Teachers are warm, nurturing and truly tailor the Montessori teaching techniques and methods to each student based on their needs and what works best. Our daughter also loves learning French which we credit to Ms. Amina who has a natural ability to make learning fun and engaging! We are grateful to have our daughter attend this school and for all the extra hard work the staff continues to put forth to ensure the school is a nurturing, safe and academic environment children can thrive in. We have recommended the school to many of our friends and family! Thank you Montessori School of Milton for all that you do!"
– Penfold Family
The Goals of the Casa Program
The Casa Program is designed to develop your child's foundational skills that they'll lean on throughout the remainder of their education and life outside of the classroom. Our techniques and methodology successfully promote the development of:
● Linguistic, mathematical, scientific, and cultural understanding
● Confidence and competence
● Independence and problem solving
● Motivation, positivity and a growth mindset
● Social responsibility and leadership
● Global awareness and global citizenship education
● Respect and role modeling
● Preparation and accountability
● Responsibility and interaction.
With our Montessori Casa Program your child will be well on their way to becoming a strong, remarkable individual who is prepared to take on challenges life throws their way. We design our program to help students be adaptable, so they can take the lessons they learn here and successfully apply them to real-world situations as they encounter them.